Level Five Supplies' stable of unmanned systems technology has welcomed a real thoroughbred in the shape of Inspired Flight, manufacturers of some of the most innovative, ultra-reliable UAV platforms on the market. This new partnership sees Level Five offering all three products in Inspired Flight's portfolio; the IF1200 hexacopter, IF1000 Hexacopter and IF750 quadcopter, multi-rotor, heavy-lift drones for commercial and industrial applications.
Inspired passion
Inspired Flight was founded in 2016 by Marc Stollmeyer, an engineer with a life-long passion for robotics and UAVs. Initially a drone components manufacturer, Inspired Flight patented the Bernoulli 3 motor, the first industrial UAV motor to successfully integrate an electronic speed control for maximum efficiency and in-field replacement.
Inspired Flight introduced its first complete commercial UAV platform in 2018, a platform that has grown into what is now the IF750 series of quadcopters serving industries around the world. From the outset, they have displayed a deep understanding of the challenges facing commercial drone operators, designing and building their vehicles with endurance and adaptability for the pilot in the field. They also intend for their products to improve the efficiency and bottom line of any enterprise that uses them.
Data security
All Inspired Flight drone platforms provide full control and clarity over the vehicles data security, which can be modified to include required encryptions, frequency bands, and data links (AES-128 encryption for all onboard data links)
Their platforms are ideal for situational awareness missions, including security, ISR, and advanced tactical engagement and can be equipped with advanced imaging systems, tethers and autonomous charging platforms to enhance their capabilities.
Endurance, adaptability, customisability
Endurance and adaptability are the central tenets of the Inspired Flight design philosophy which has led to their UAV platforms delivering results globally in geospatial applications, physical asset inspection, mining, energy, and defence. Multiple full-stack integrations and partnerships allow Inspired Flight to provide not just a drone but an immediately deployable solution.
Modular architecture and open-source PX4 drone flight control software allow users to easily adapt their UAV to suit their needs. Firmware is easily modified to configure custom payloads for specific OEM configurations and unique customer requirements.
"Inspired Flight are an exciting and rapidly growing UAV developer, we're delighted to being able to represent them in the European market," said Alex Lawrence-Berkeley, CEO of Level Five Supplies.
"Their approach to security, as well as passion for open-source and technical innovation mean that these drones and accessories, compatible with so many accessories already in the market, can be readily adopted for commercial use or research and development."
"Level Five Supplies are leading our expansion into Europe, and are ideally situated from both an integration and operation perspective to help drive our innovative solutions into that market," said Adam Bilmes, Co-Founder of Inspired flight
"As holder of the UK's largest commercial drone database, it was a straightforward choice for us to readily access technically ambitious customers in research, defence, security and the commercial sector."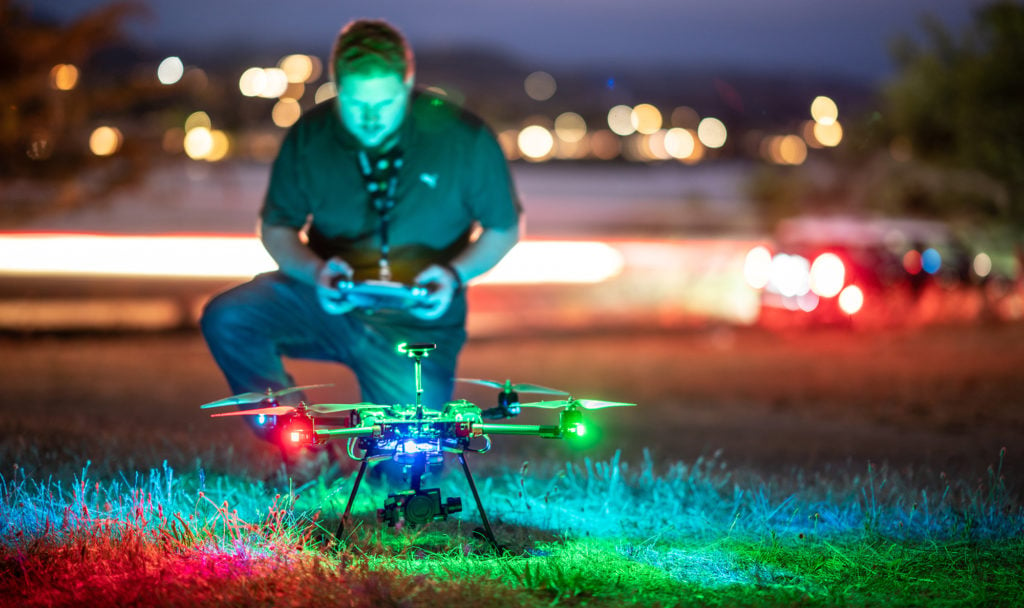 Browse our range of Inspired Flight commercial drones