Level Five Supplies has further cemented its status as Europe's leading LiDAR specialist with the launch of a new partnership with SICK.
Sensor intelligence
Adding to a portfolio of leading-edge sensing solutions for automotive, security and robotics applications, SICK, a LiDAR technology and market leader, offers a range of products designed for factory, logistics and process automation.
Their 2D and 3D LiDAR sensors provide sensor intelligence and application solutions, forming a high performance, highly reliable basis for controlling processes securely and efficiently. SICK sensors collect data, evaluate it in real time, adapt to the environment, and communicate in the network, assisting in the prevention of pedestrian harm and preventing damage to the environment.
World-leading LiDAR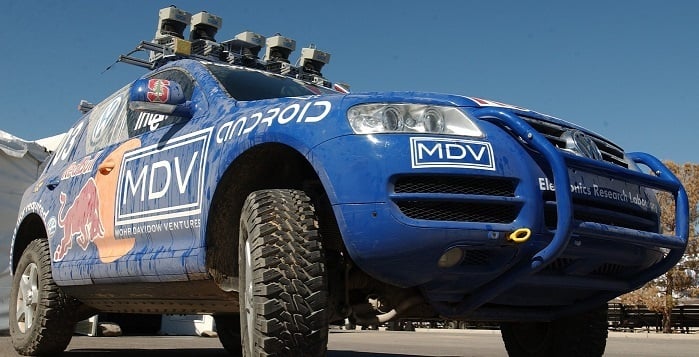 "SICK has been a respected safety system manufacturer for a long time, with product applications ranging from smart infrastructure to warehouse automation, people counting and of course, robotics and autonomy, our specialist area. Their LiDARs even featured on Stanley, the autonomous car that won the famous 2005 DARPA challenge," said Alex Lawrence-Berkeley, CEO and founder of Level Five Supplies.
"Whether we are supplying our local or international customers in academia, research or the commercial sector, SICK's sensor range maintains an enviable reputation. We're thrilled to work with them to promote and sell their products as we build our reputation as Europe's leading LiDAR specialist."
Specialist training
Along with providing world-class products, Level Five Supplies is delivering specialist LiDAR training courses, the first of which will run in April 2022.
Our one- and two-day training courses offer the ideal combination of theory and practice, ensuring you develop a sound working knowledge of LiDAR hardware and software. You'll be able to generate, record and interpret point clouds for robotics, surveying and autonomous systems with this exclusive opportunity to understand the fundamentals of digital 3D LiDAR technology.