Leading global automotive technology company, Luminar has announced a partnership with Mercedes-Benz, accelerating the development of future highly automated driving technologies for Mercedes passenger cars. This will see Luminar's Iris Lidar technology integrated into production vehicle platforms.
Improving safety and autonomy capabilities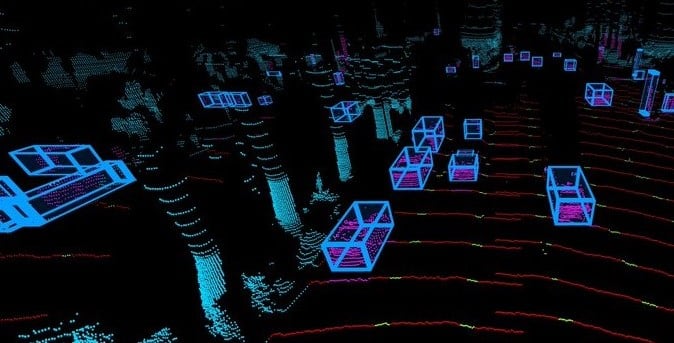 Iris, which is being prepared for series production, will improve vehicle safety and the technical capabilities of highly automated driving systems. A significant commercial achievement for Luminar, the partnership capitalises on its foundational technology as it continues to move towards series production.
"This partnership is a landmark moment in the industry, demonstrating how substantially increased safety and autonomous driving functions on consumer vehicles are going from sci-fi to mainstream," said Austin Russell, Luminar Founder and CEO.
"Mercedes-Benz has always been a technological leader and first mover for the industry, with the brand synonymous with automotive innovation, safety, luxury, and quality."
Level Three and beyond
Markus Schäfer, Member of the Board of Management of Daimler AG and Mercedes-Benz AG, CTO for Development and Procurement, said, "Luminar is the perfect addition to our existing roster of first-class cooperations with leading and cutting–edge tech companies,"
"Mercedes-Benz's achievement of SAE Level Three already marked a huge milestone for automated driving and I am absolutely convinced that partnerships will increase our level of ambition for what is possible in the future. Cooperation is an essential part of Mercedes-Benz's strategy. Therefore, I am highly delighted to have Austin Russell and Luminar on board for our journey."
Luminar is a global automotive technology company ushering in a new era of vehicle safety and autonomy. For the past decade, Luminar has built an advanced hardware and software platform to enable its more than 50 industry partners, including the majority of global automotive OEMs. From Volvo Cars for consumer vehicles and Daimler Truck AG for commercial trucks to tech partners NVIDIA and Intel's Mobileye, Luminar is the first automotive technology company to enable next-generation safety and autonomous capabilities for production vehicles.
---
Level Five Supplies – your LiDAR partner
Level Five Supplies offers a comprehensive portfolio of LiDAR products from some of the world's leading manufacturers ensuring that you can find the perfect sensing solution for your application.