Level Five Supplies has expanded its portfolio of mobile robots with the addition of the Neobotix range of differential and omnidirectional robotic platforms.
Already UK distributor of the German company's USBoard products – systems enabling the integration of ultrasonic sensors to robots and autonomous vehicles – the inclusion of their MP and MPO robots offers customers competitively priced, customisable, ROS ready platforms. Solutions that are easily adapted for a range of applications, from high-level robotics research to demanding, high-frequency industrial tasks.
Combining reliability with groundbreaking concepts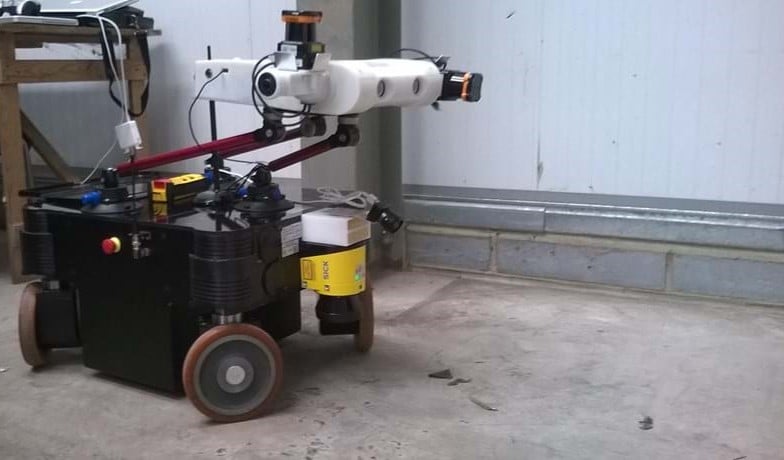 Neobotix GmbH started life at the Fraunhofer Institute for Production and Automation in 2010 and has been designing, developing and manufacturing mobile robot systems for customers across the globe ever since.
Combining the robust reliability of more traditional industry-approved robots with the vision and experimental approach of high-end research institutes – converting the researchers' enthusiasm for new ideas and concepts into reliable, affordable, groundbreaking products.
Neobotix has honed its considerable experience through involvement in projects such as Robocoop and the DESIRE Service Robotics Initiative, so customers can be assured that the platforms have been developed to the highest possible standards.
Robotic platforms portfolio
Highly customisable, competitively priced, ROS ready differential and omnidirectional mobile robots – the Neobotix range guarantees innovation and reliability for a range of applications, from robotics research to demanding industrial tasks.
MP-400 small, agile mobile robot for industrial applications
A small, agile, high-performance ROS ready mobile robot designed for high-frequency industrial applications, MP-400 combines quality components with smart innovations at an affordable price.
Principally designed to support a flexible material flow in intralogistics, the platform can cover connections that cannot be realised with stationary conveyors or traditional AGVs. With its integrated laser scanner, the MP-400 can safely and freely navigate around pedestrian heavy environments without fixed routes while a central differential drive and compact, symmetrical design allow the robot to find its way even in very narrow environments.
MP-500 compact, industrial-grade mobile robot
A robust, highly customisable and feature-rich ROS ready mobile robot widely used for robotics research and development.
The compact MP-500 is highly agile and splash-proof and has been designed for easy modification according to your application's demands. This high flexibility and 80 kg payload capacity, combined with low cycle times, makes the platform ideally suited to industrial tasks.
MPO-500 compact, omnidirectional mobile robot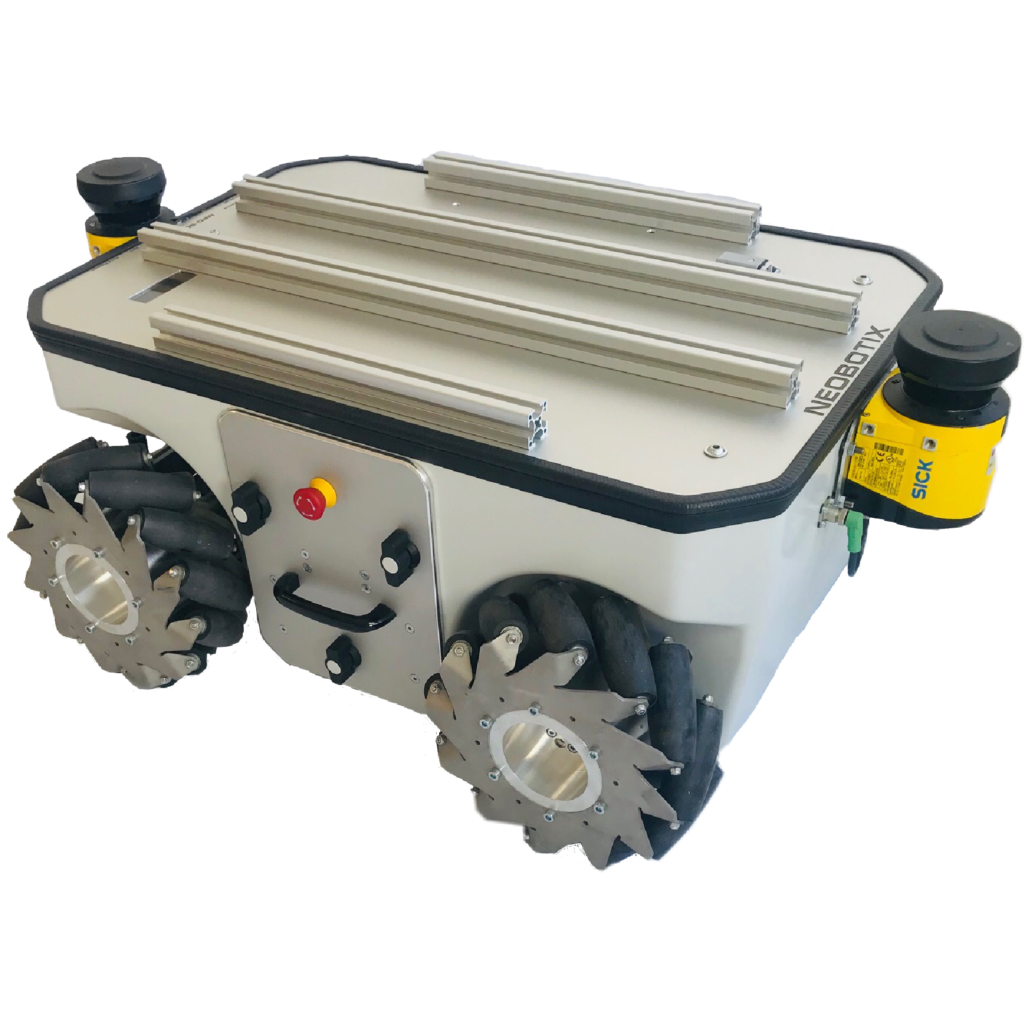 Compact and highly manoeuvrable, the MPO-500 has four Mecanum wheels providing smooth omnidirectionality, allowing the platform to navigate narrow, complex environments with ease.
Innovative design enables simple integration and swift positioning of robot arms, while other additional components can be mounted and connected in a range of positions to suit your application. As with all Nebotix platforms, MPO-500 is ROS ready, giving you the freedom to customise to your specific needs.
MP-700 strong, stable mobile robot for transportation and research
Robust, strong, and stable, the ROS ready MP-700 is a mobile robot designed with accessibility and adaptability in mind.
An impressive payload capacity of 300 Kg and extraordinary battery capacity – offering a maximum operating time of 12 hours – combined with the ability to integrate two robot arms and numerous other sensors and payloads, make the platform an ideal solution for demanding industrial and mobile manipulation applications.
MPO-700 powerful, omnidirectional mobile robot for service robotics
Exceptional power (400 Kg payload) and considerable operating times (up to 12 hours) make the highly manoeuvrable MPO-700 the perfect platform for high-end service robotics and robotics research.
Four independent, ROS controlled Omni Drive Modules enable smooth omnidirectional travel, combining the advantages of classic wheels with the surface mobility of Mecanum wheels. Neobotix developed innovative kinematics that allows the robot to drive along the front of a workbench or laboratory bench while permanently facing the workspace, significantly improving workflow while reducing the chance of collisions. This also grants the MPO-700 the capability to move through restricted spaces, navigating swiftly in challenging, crowded environments.
See the full range of Neobotix products.