Exploring Level Five Supplies' Aspect 3D system, could this be the end of Digital Humans?
In the world of creating assets for augmented and virtual reality, there are two distinct schools of thought, the first of which is already dominant. Digital Humans (i.e. the creation of a virtual character in a real or virtual world) as found in computer games and big-budget movies are already the primary method of creating avatars.
These are typically dominated by computer graphics preparation and powerful rendering computers, and are the dominion of computer games studios and movie productions. Spot the motion capture suit in any behind-the-scenes photos and you'll see reflective balls and itchy skin-tight spandex. But studios are expensive, and costly, with demands of up to £20,000 per minute of footage being common.
Volumetric Video, the ability to accurately capture reality and then transform it into AR or VR environments to be replayed in 3D, is the second approach.
While much preferred by purists in AR research, largely because the complex reproduction of physics is no longer needed, and replication of reality is lower cost, capturing a real scene accurately in enough detail to fool a human is a challenge.
LiDAR is the answer
Luckily, the surge of technologies spilling forth from the driver-less car research has provided an unexpected side effect.
LiDAR, the infrared sensor used in robotics, surveying, and autonomous cars, is developing quickly, with US company Ouster being the brightest and biggest-selling of the new breed of so-called 'digital lidar'. Their high-resolution sensors can help build a spatially accurate picture across a full 360° panorama, generating a 3D representation of a person, environment, or moving object without any special lighting, even working outdoors, without the need for any complex computation driven by supercomputers.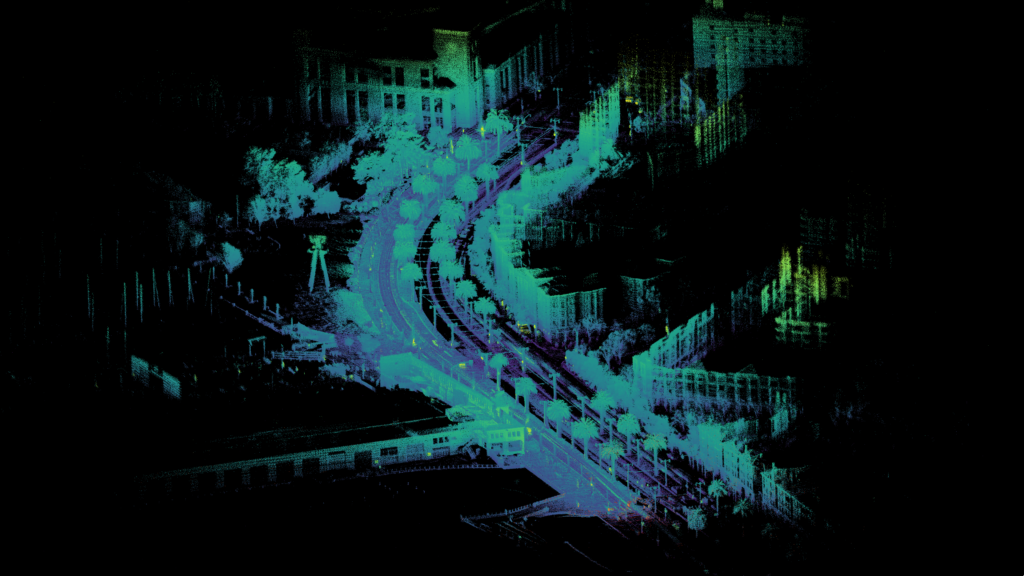 At this point enters Level Five Supplies, a Somerset company that also sells a 'lensless' panoramic camera. The startup company, only 18 months old and half a dozen strong, has begun development of what one senior VR producer has already called a 'game-changing' piece of technology.
Hollywood beckons
"By combining the 3D information from the LiDAR, and the native 360° image from the camera in real-time, volumetric video has taken a leap forward and a step-change in how live entertainment could be presented in the future, " states Alex Lawrence-Berkeley, CEO of Level Five Supplies,.
"It's particularly prescient in the recovery period from COVID-19, and will allow us to at least experience live performance sooner."
"It enables 3D productions to leave the studio and enter location production, or an AR trainer to deliver live tutorial, or for theatre-goers to sit in any seat they wish, to treble the capacity of any venue or even unlock entire experiences for those unable to travel."
"We're already having conversations with research and technology organisations, as well as companies in entertainment, live production, aerospace and defence sector – the surge in interest has really taken us by surprise"
Contact us for more on Aspect 3D