Don't just take our word for it! Here's why key government players and thought leaders said about Level Five Supplies' February 2019 launch in the field of CAV technology.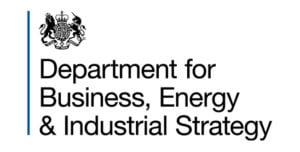 "The news of another firm launching in the UK self-driving car industry is a welcome vote of confidence in the growth of the sector which will see a huge change in how goods and people get around in the future."

The Rt Hon Greg Clark MP, Secretary of State for Business, Energy and Industrial Strategy, UK Government
"The Knowledge Transfer Network is very pleased to see a great new company emerging in the field of Connected and Autonomous Vehicles in the UK. Level Five Supplies will address an important market gap for all of those that want to develop new autonomous mobility solutions by bringing together a series of technology suppliers. By acting as a distributor of automated and autonomous technology, the company will also support different manufacturers, including many UK-based innovative SMEs in the fields of sensors, connectivity, drive-by-wire systems, etc. It is with great pleasure that the KTN will continue to support Level Five Supplies in their future endeavours!"

George Filip, Manager for Connected and Autonomous Vehicles, Knowledge Transfer Network

"I am really excited to work with Alex and his team. Level Five is addressing a massive gap in the AV industry. As companies increasingly target public trials, access to the best technology is an important part of making these systems reliable and safe. Frankly, I was blown away at their plans – these guys are the real deal!"

Josh Hartung, Former CEO of PolySync and Technical Advisor at Level Five Supplies

Stay up to date – subscribe to our newsletter.