Level Five Supplies were delighted to support the inaugural Robotics and AI Showcase event, held in Manchester on March 12th. The event, organised by the Knowledge Transfer Network, part of UK Research and Innovation, brought together multiple disciplines and sectors from across industry, academia and innovation to discuss the challenges faced and opportunities presented by robotics and artificial intelligence.
As a vendor of sensors, processing systems and tools, the Level Five Supplies stand was busy throughout the day, with visitors and customers from across the UK and beyond dropping by to see the iDapt processing platform, Navtech Radar system and Ouster OS-1 demos and presentations.
The combined conference and exhibition attracted more than 500 visitors and 50 exhibitors, with industries including automotive, industrial automation, biopharma, surveying, nuclear power, military, transport, local authorities, critical infrastructure and the energy sector all represented, among many others.
Conference topics included investment, state of the art technology demonstrations, research project updates, review of policies from government (plus confirmation that a new national robotics group will be created, after much encouragement from industry) as well as news and grant funding opportunities for research.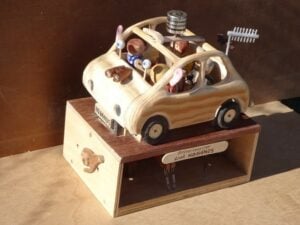 "With a first-time event, there's always an element of the unknown, but we were pleasantly surprised at the diversity of customers, and topics being discussed," commented Alex Lawrence-Berkeley, CEO of Level Five. "Overall, it was a very well organised event, and we'll be back next year –our brilliant 'Look N0 H4ND5' dynamic sculpture won lots of plaudits too."