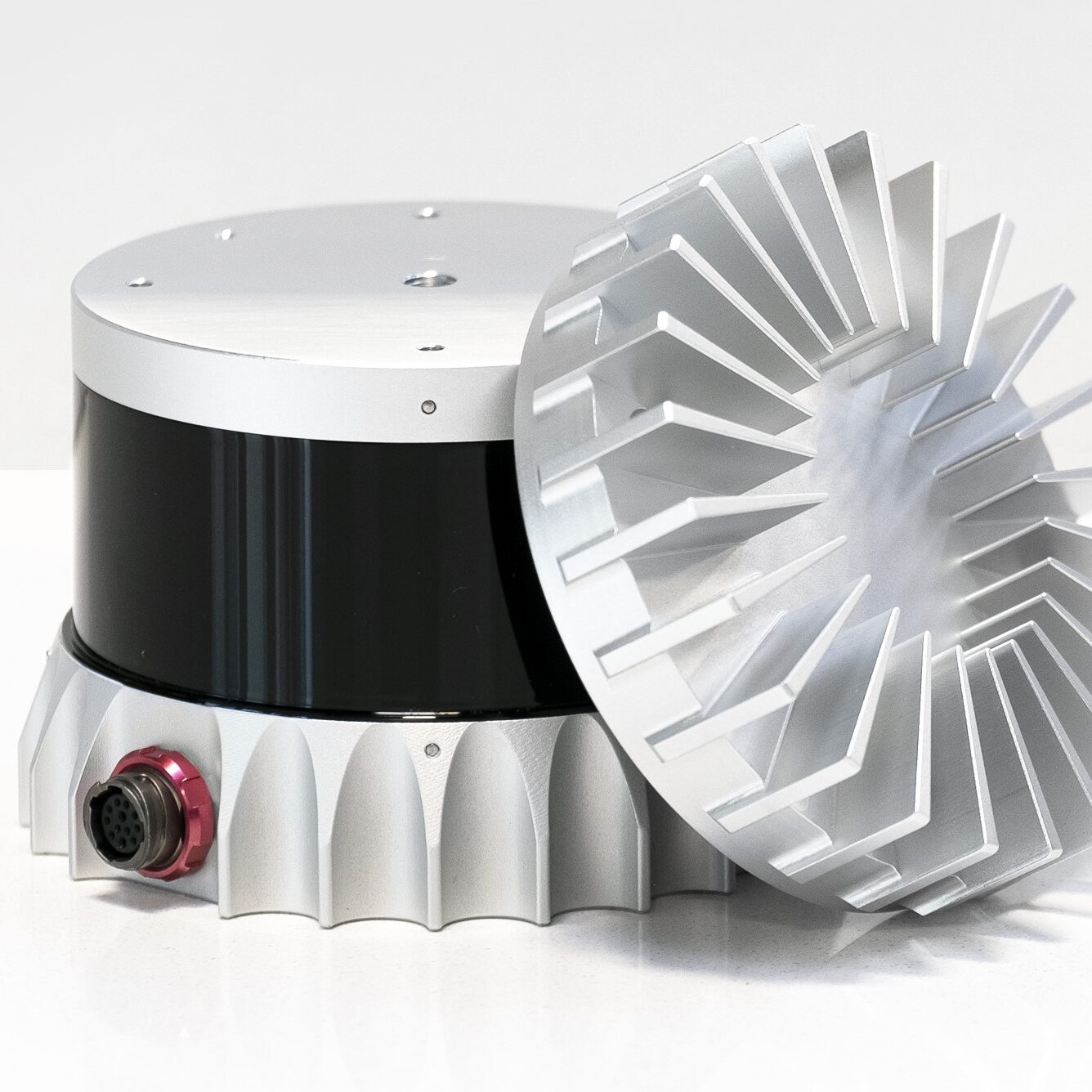 We're very happy to announce that we now supply Ouster's OS1-32, the lowest cost 32-channel LiDAR sensor on the market today.
High resolution, low price
Previously, an increase in resolution from 16 to 32 channels could set customers back tens of thousands of dollars. Not so the OS1-32, which is intended to accelerate the development and deployment of perception systems by offering high-resolution digital LiDAR technology at an attainable price point. Higher resolution helps machines to better understand the physical world, moving projects from R&D to commercial availability.
Did we mention there's a special academic discount for accredited universities?

New modular top cap
All in all, Ouster's 32-channel ruggedised LiDAR sensor delivers all of the same performance that has led customers to select the OS-1 for their commercial deployments up to now. Its updated design introduces a new modular top cap, enabling tight physical and aesthetic integration into customer platforms. With a range of 120 metres, OS-1 has the smallest form factor and lowest weight of any commercially available high-resolution LiDAR sensor on the market.
Find out more and browse all Ouster sensors for your next project.