Level Five Supplies is proud to be partnered with Navtech Radar: world-leading manufacturers of industrial-grade sensors for autonomous vehicles and industrial automation.
Known for investing heavily in innovation, research and development, Navtech Radar offers high-quality, cost-effective solutions for mission-critical applications. As such, their products have rightly earned a reputation for being extremely robust and reliable. The Navtech Radar CIR Sensor is now available from Level Five Supplies, providing 24/7 360° scanning capability in all conditions.
Level Five Supplies is really looking forward to a great working relationship with Navtech as a provider of products. Their systems form a key component of autonomous vehicle development.
"We're looking forward to working with a company that has shown particular attitude and technical excellence in their field, and exhibited a commercial and technical commitment to seeing their products in every level of autonomous vehicle," said Alex Lawrence-Berkeley, CEO of Level Five Supplies.

Here's what Philip Avery, Managing Director of Navtech Radar, had to say: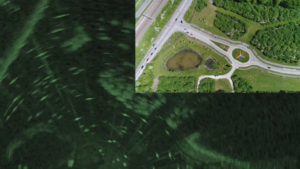 "It is our pleasure to announce that Navtech Radar's sensors for autonomous vehicle applications are now available from Level Five Supplies Ltd. Navtech's radars provide high-resolution, 360°, high update rate, long-range raw radar data, ideal for advanced navigation and perception applications.
Our new partner shares our mission of creating safe and efficient solutions that users can have the utmost confidence in. We both recognise the need to provide reliable sensing for autonomous vehicles in all-weather and environmental conditions, including rain, snow, fog and dust.
Navtech has been providing sensors for industrial autonomous vehicles for 20 years and is delighted to make the technology available to the wider transport market. Level Five Supplies Ltd provides the perfect platform to highlight our current products, as well as any future innovative developments. We look forward to working with them in the coming months."
Radar is unaffected by environmental conditions such as rainfall, fog and darkness, making it a dependable solution for situations where visibility is compromised. Used in conjunction with cameras, LiDAR and ultrasonic sensors, radar provides AVs with the full spectrum of anti-collision and obstacle detection capabilities – so all bases are covered.